Teeth Whitening
Professional Teeth Whitening In Jacksonville
Your smile is important.  It's one of the first things people notice about each other and one of the lingering memories afterwards.  A beautiful white smile can make you feel better about yourself and leaves a better impression on others.  No one likes having a dark, stained smile, but many people feel these stains are inevitable.  Drinking dark beverages like coffee, tea, green tea, colas and red wines can badly stain your teeth as can smoking and other tobacco products.  Simple, painless tooth whitening in Jacksonville can bring back the natural beauty of your teeth.
Proudly Offering Zoom Whitening in Jacksonville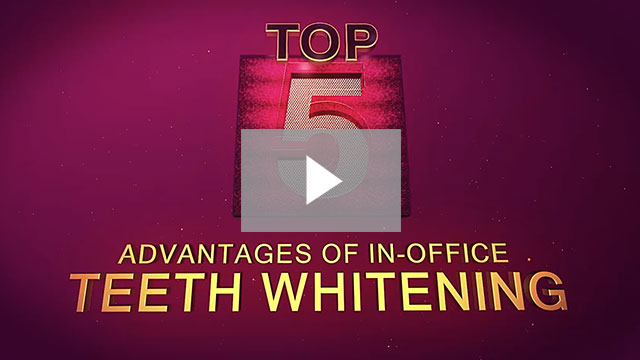 Dr. Caven offers two types of dental whitening.  Patients can get custom made whitening trays and to use along with professional strength whitening gel.  You can do daily home whitening for a couple weeks.  Or you can take advantage of more instant results with the amazing ZOOM Whitening Program, offered in office.  Within a couple hours, you can have the bright smile you have always wanted thanks to laser tooth whitening in Jacksonville.  With this, you will also be given the custom take home trays for any future touch up whitening you may want to do.
Jacksonville Tooth Whitening for Life!
Whitening for life means that any time you come in to get your teeth cleaned, you can have an additional touch up whitening tube for no cost.  That way, once you commit to whitening, we will help you maintain your sparkling smile indefinitely.  Ask us about the details and how you can achieve your best smile. For more information about the process of Zoom whitening, please visit www.ZoomWhitening.com or contact our office.
Cosmetic Dental Services
Dental Resources
Patient Testimonials
"This was the first time that I received simple and clear explanations of what was going on and they let me make decisions on my options. State of the art equipment, customer oriented environment, and EXCELLENT value on their services."
- Sewii L., SEPT 2014
"Who would have thought that getting a crown could be so easy?? Dr. Caven's in-office machine created my crown while I waited, which meant no need for a second appointment--something that I greatly appreciated! The office staff is kind, calm, efficient and accommodating--just like Dr. Caven himself."
- Chace B., JUL 2014
"Dr. Caven is definitely not your average dentist; not by a LONG shot."
- Anon, APR 2014